July 12, 2023
Ready, Set, EMR GO!

The EMR support team are out in full swing across the Footscray, Sunshine and Williamstown Hospitals today as further clinical areas transition to documenting patient care in the EMR.  
After yesterday's successful Go-Live at the Footscray Hospital Emergency Department and Intensive Care Unit, today saw the EMR Go-Live for the Cath Labs, Day Procedure Units, Interventional Radiology and Theatres across the Williamstown, Sunshine – including Joan Kirner, and Footscray Hospitals.   
A wave of EMR Super Users and Digital Health team members in their blue tops and badges are on hand to support staff across all the areas which have gone live over the last few days. In addition, the 24/7 EMR Command Centre continues to assist staff with phone queries – for support call the Western Health Service Desk on ext 56777 and when prompted press 1 for EMR. 
See below for photos from today's Perioperative Go-Live. 
Tomorrow will see the Emergency Department and Intensive Care Unit at Sunshine Hospital Go-Live on the EMR, bringing patient documentation at the Williamstown, Sunshine and Footscray EDs and ICUs together on one single system. 
EMR key messages for today: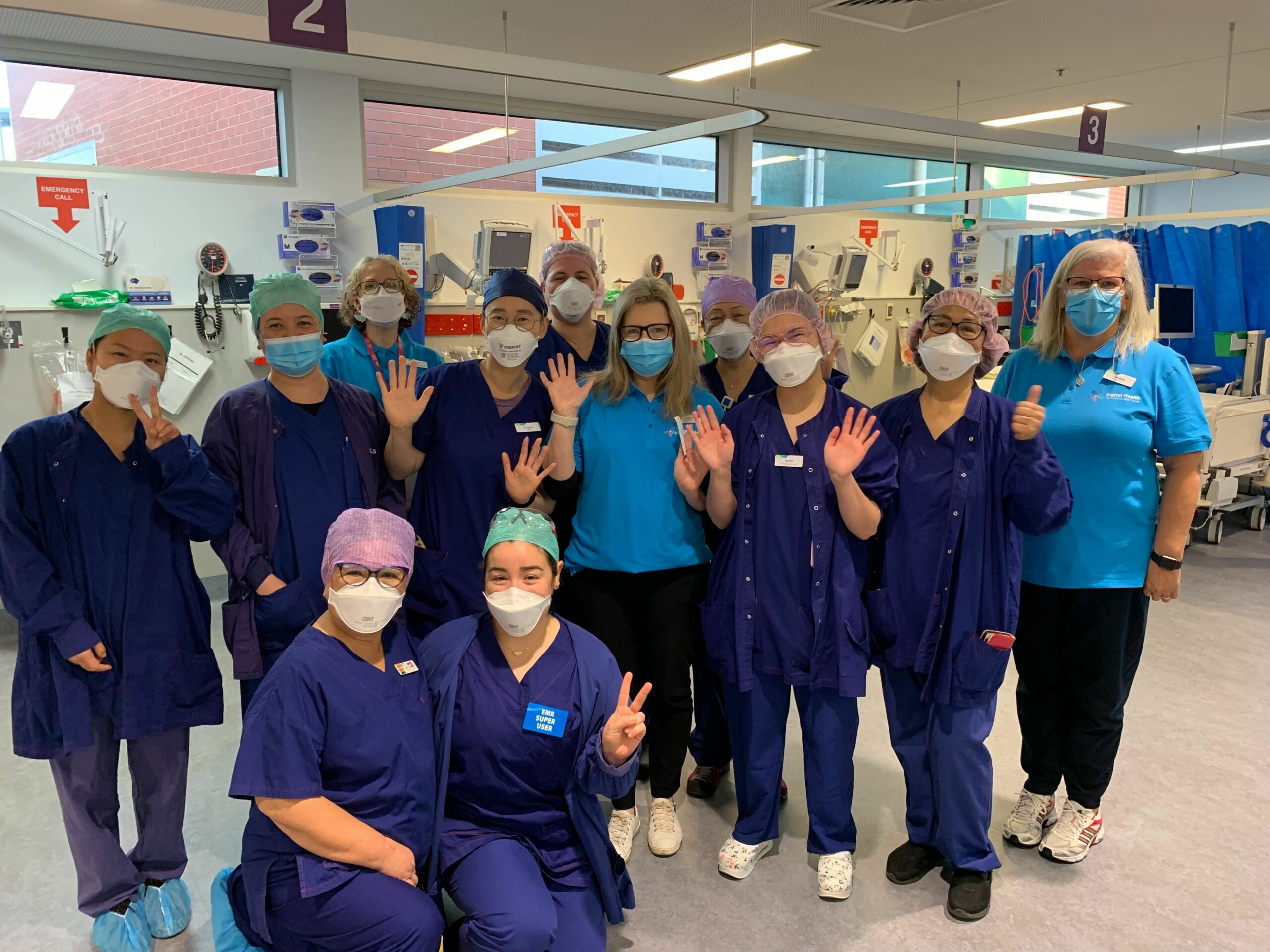 Page last updated: 12 July 2023