July 19, 2023
EMR Go-Live Day 11 – a spotlight on Sunbury and our Super Users

Today's EMR Go-Live at Sunbury Day Hospital Oncology marks the last day of transition to the EMR in this July installment of the EMR Phase 2.1 Go-Live. See below for photos from Sunbury. 
Please remember the Go-Live support period continues with EMR Super User and 24/7 EMR Command Centre support, via the Western Health Service desk, available until 7:00pm Sunday 30th July. Medical Officer Super User support continues in Specialists Clinics until Friday 11th August   
For further details visit the EMR support page on the Digital Health information site. 
Today we would like to say a huge thank you to the extraordinary EMR Super User Team!  Click here or below to view a 1 minute video which spotlights many of our Super Users and features a message from our Chief Executive. Enjoy, and to all our EMR Super Users, thank you for your continuing energy, enthusiasm and support!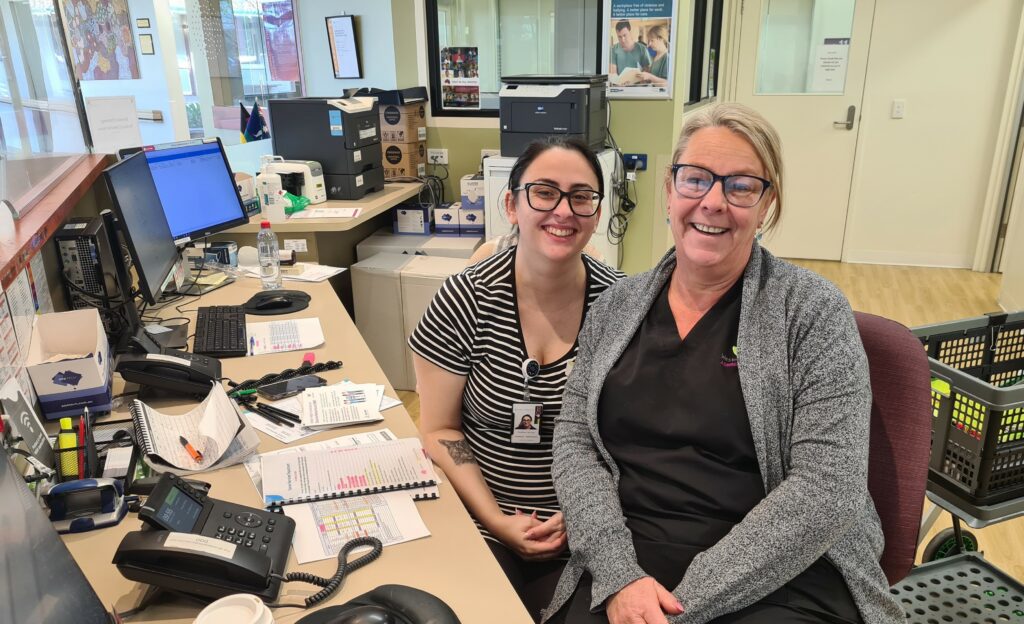 Page last updated: 19 July 2023