Wards welcome EMR Phase 2.1 updates
Thanks to all staff for the warm welcome that the Digital Health team received during the Ward Walkarounds throughout February. It was great to chat to staff about EMR training and support, as well as what staff can expect following the EMR Phase 2.1 Go-Live in July.
Team members from across Digital Health were involved in the Ward Walkarounds at the current EMR sites of Sunbury, Footscray, Williamstown and Sunshine. Our Ward Walkaround team included leaders in Nursing & Midwifery, Medical, Pharmacy and Allied Health as well as technical experts and trainers.  
Staff had many questions for the Digital Health team on the walkarounds – we've compiled the most common training queries below and you can learn more about the EMR Phase 2.1 functionality via the stream specific pages. 
We look forward to continued engagement in the build-up to the EMR Phase 2.1 Go-Live in July 2023. 
Frequently Asked Questions
When will the new WeLearn lessons be available?  
They will be available from 3rd April 2023. You will be able to find them all in the 'EMR Training Hub' on WeLearn.  
How do I know if I need to complete a WeLearn lesson? 
For staff who work in the EMR Phase 2.1 key clinical areas, role and stream specific WeLearn lessons will be available for you to complete 
Nearly all staff who currently use the EMR will have access to new EMR functionality with the EMR
Phase 2.1 Go-Live and so will also need to complete WeLearn lessons. 
Staff who select the 'All Other Areas' option for their discipline, will be asked three suitability questions to determine which (if any) lessons they need to complete. If you answer no to a question then you will not need to complete the associated lesson
How long will the WeLearn lessons take to complete? 
The estimated time it will take to complete your WeLearn training will be noted on each training package.
Will we be able to practice in the new EMR functionality before it goes live?  
Yes, access to the EMR practice domain will be made available to each area via your Super Users. 
This practice environment is not linked to the EMR system you use in your everyday work, and the patients in the practice environment are test ones, not real.   
The system is refreshed every night so the test patients are re-set for more practice the next day.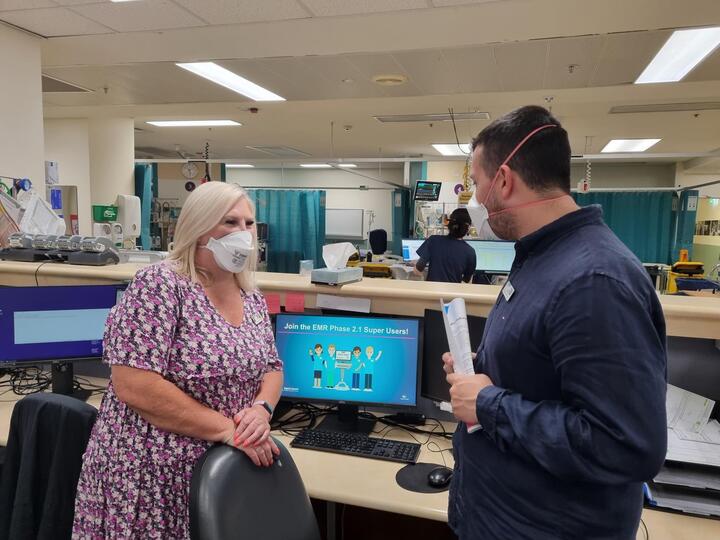 Will I be able to go to classroom training if I need more support after I've done my WeLearn lesson?
There will be face-to-face classroom training sessions for staff who wish for extra support after completing their WeLearn package, or who prefer classroom training.
These will be held from 5th – 30th June. Bookings will open for these classroom training sessions in late-March. These classroom training sessions are separate from the Super User classroom training sessions. 
Who can I contact if I'm having trouble finding the right WeLearn course? 
Your manager or the Digital Health training team (whs-emrtrainers@wh.org.au) will be able to help you find the right course. 
When will bookings for Super User classroom training sessions open?  
They are already open! See here for more information on booking into Super User training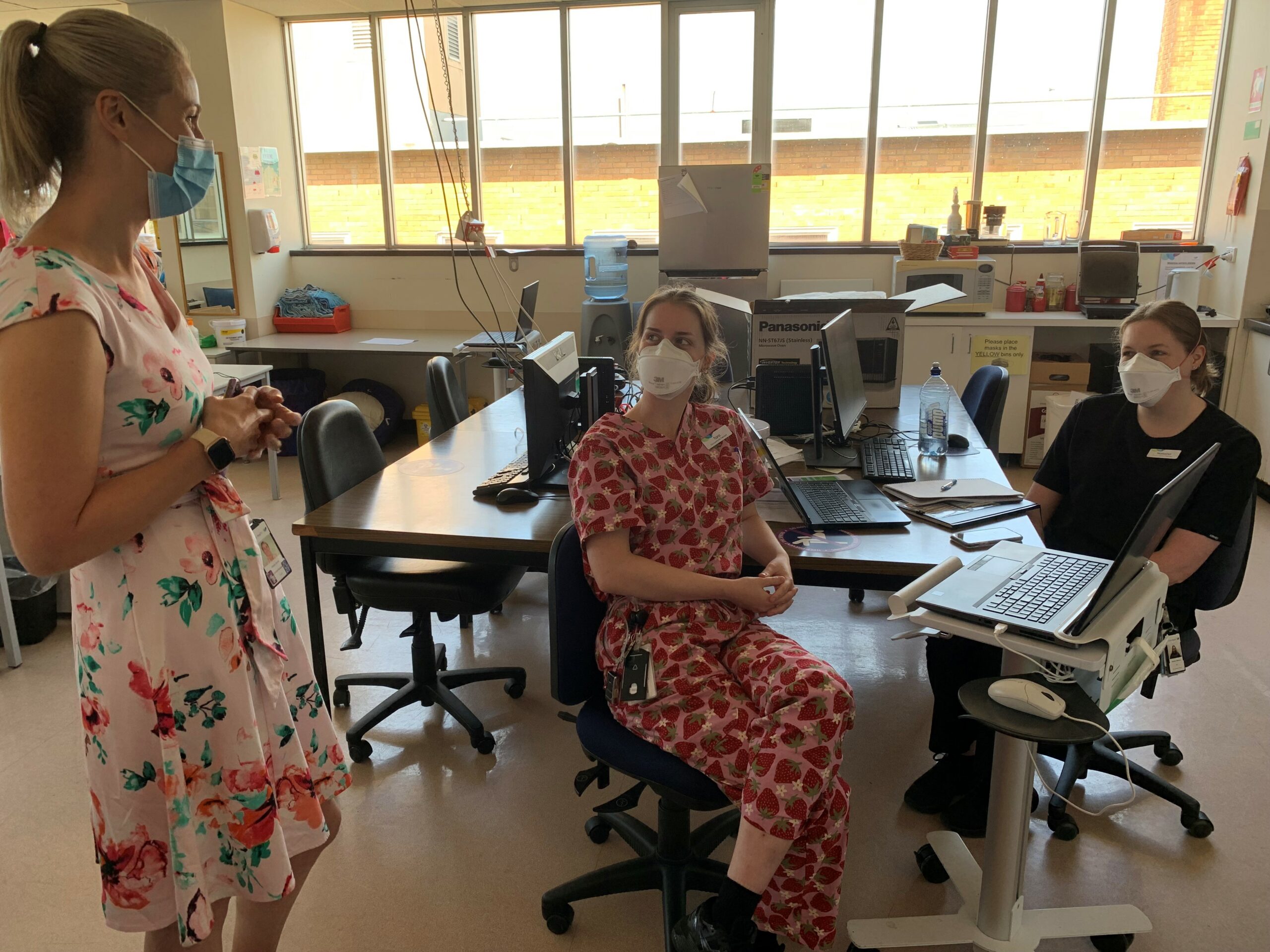 Classes will run from 11

th

April – 3

rd

June

 

You will need to complete the relevant WeLearn package for your role prior to attending your Super User face-to-face classroom session.

 

Make sure you have signed up to be a Super User (after checking with your manager) via the link on the

Super User page

before you book into training

 
How do I become an EMR Phase 2.1 Super User? 
Speak to your manager and then complete the application form available on the Super User page of the Digital Health information site – digitalhealth.wh.org.au/emr-super-users/ 
I'm a Super User from an area which isn't one of the EMR Phase 2.1 key clinical areas.  What training should I do? 
There will be one-hour lecture style sessions available from 11th April to 3rd June during double staffing time for those that have signed up as Super Users in these areas. These lectures will provide an overview of the changes that will affect staff that are not in the EMR Phase 2.1 key clinical areas. 
Will Super User training be face to face in a classroom? 
Yes, all Super User training will be face-to-face in a classroom. 
Will there be evening and/or weekend face to face classroom sessions? 
Yes, there will be face-to-face classroom sessions available from 5th June to 30th June. There will be weekend and evening options during this time.
Will there be new Quick Reference Guides and a new What Goes Where for EMR Phase 2.1? 
Yes, the updated versions will be loaded to the Digital Health information site in the days before the EMR Phase 2.1 Go-Live. 
March 3, 2023
Wards welcome EMR Phase 2.1 updates