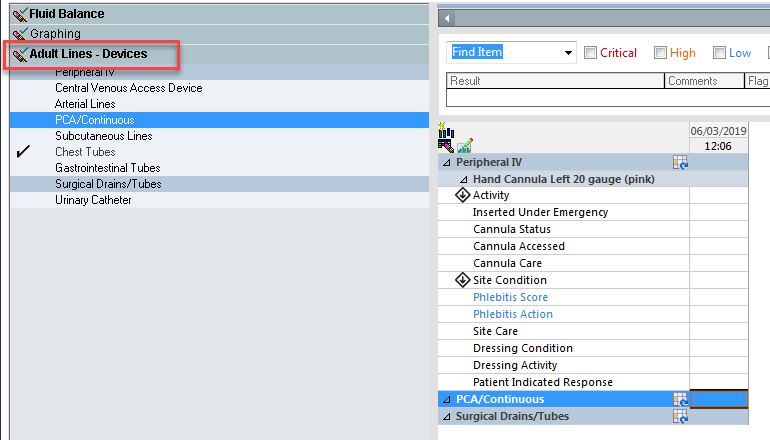 March 8, 2019
PCA / Continuous Infusion and Surgical Drain Tube Type changes
PCA / Continuous Infusion is now on display for all patients (Adult and Paediatric).
Previously you needed to customise your view to see the PCA/ Continuous Infusion section of the Lines and Devices band in iView.
Now you will see it open by default so there is no longer a need to customise your view!
See Adult example above and Paediatric below.
Redivac now included in the Surgical Drain, Tube Type for Adult and Paediatric Lines – Devices.
March 8, 2019
PCA / Continuous Infusion and Surgical Drain Tube Type changes