July 10, 2023
EMR Phase 2.1 Go-Live underway!

The EMR Phase 2.1 rollout is officially underway with the Williamstown Hospital Emergency Department the first area to document patient care in FirstNet (EMR) from 8:00am yesterday. It was an exciting place to be as the EMR Super User team supported ED staff in using FirstNet for the first time in a live setting. 
Well done to everyone involved over the successful day. The smooth running of the first day was a testament to the thorough planning and preparation by the Emergency Department and EMR project teams. 
See below for photos from Go-Live Day 1. 
Tomorrow it is Footscray Hospital's turn to join the EMR Phase 2.1 Go-Live, with their Emergency Department and Intensive Care Unit scheduled to transition to the EMR. Full details of the Go-Live schedule and support details are available on the Digital Health information site.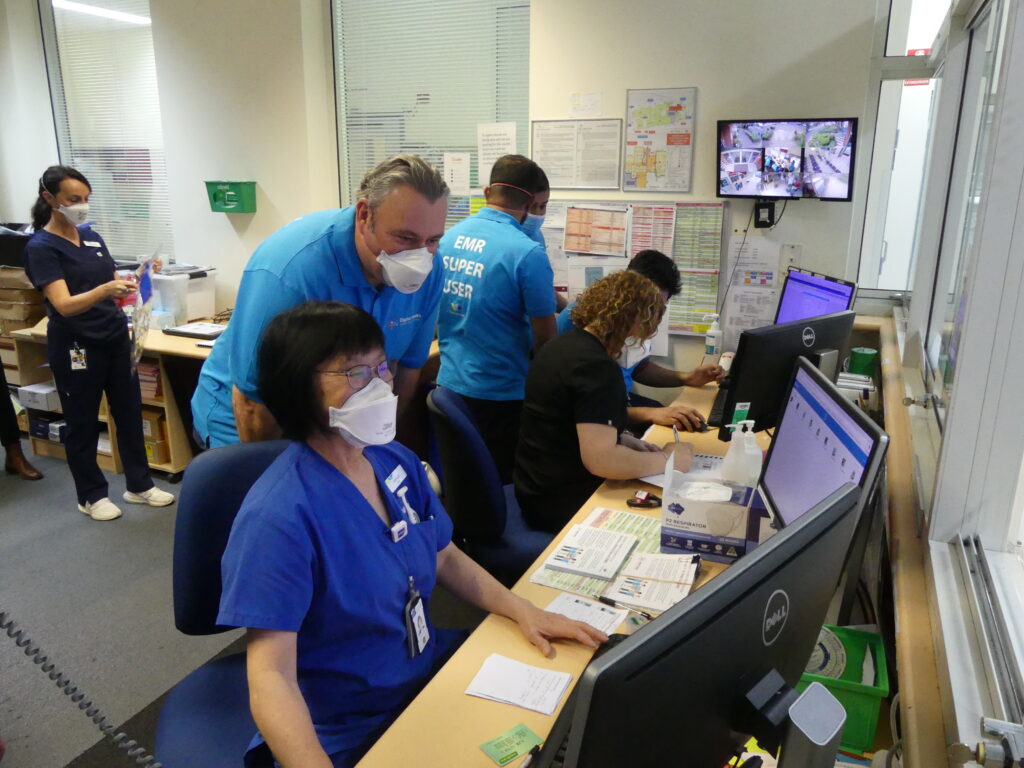 Page last updated: 19 July 2023