April 14, 2022
New Autism Support Plan to enhance the care of children with autism
The Autism Support Plan is a new section on the Initial Patient Assessment Paediatrics powerform.  This will be used by staff on the Children's Ward to document support preferences through discussion with the child's family, and will assist to enhance care for children with autism.
A question 'Has Your Child Been Diagnosed with Autism' has been added to the Admission Information section – please see the graphic below.
A yes response will open the next section 'Autism Support Plan' for the nursing staff to complete.
For further information please contact Speech Pathologist Courtney Pocock – Courtney.Pocock@wh.org.au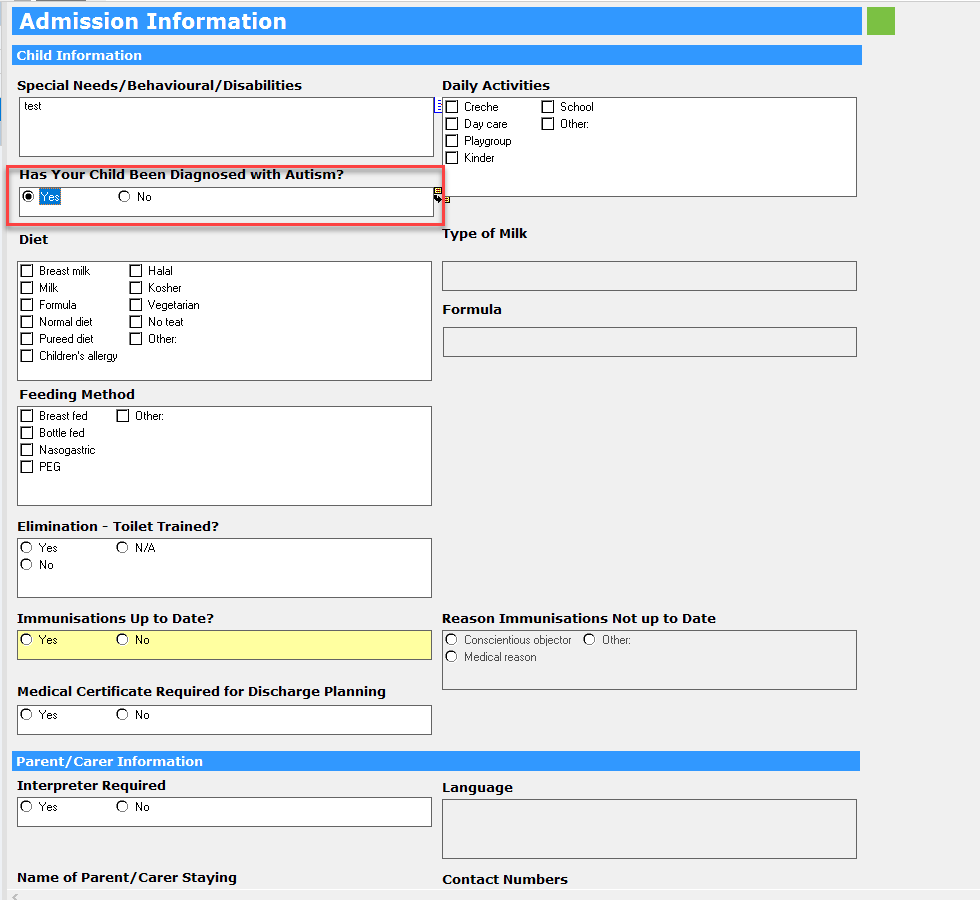 April 14, 2022
New Autism Support Plan to enhance the care of children with autism