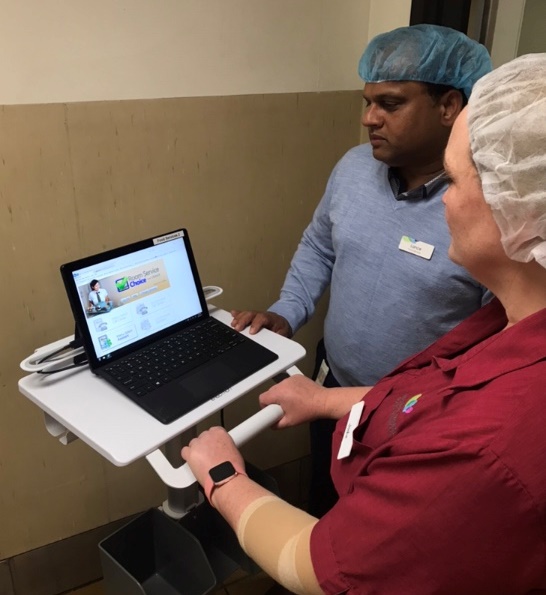 May 3, 2019
EMR Diet Orders are coming – Tuesday 7th May
Western Health's new menu management system, CBORD, will Go-Live on Tuesday 7th May, transforming the way we are able to provide food and fluids for our patients.
What are the benefits of this new menu management system?
EMR will now become the source of truth for all diet orders eliminating duplication of diet orders in iPM and EMR.
Patient food allergies recorded in EMR will automatically integrate with CBORD ensuring patients receive the correct meal based on their allergies.
Red dome orders in EMR will automatically integrate with CBORD eliminating duplication in iPM
Up to six diet modifiers can now be ordered at once reducing the need to communicate additional dietary requirements with the kitchen
Diet orders are a clinical decision, made and actioned by clinicians in our electronic system which is available to refer to at the point of care
Historical diet orders will always be accessible on the EMR to inform future clinical decisions
Patients with no diet order will no longer receive a Full Ward Diet as is current practice. This will increase patient safety and ensure patients only receive a diet which complies with their dietary and allergy requirements. Timely entry of diet orders means patients receive appropriate meals.
What do I need to do for the CBORD Go-Live?
Lunch meal orders on Tuesday 7th May will be taken from the exiting menu management system, BuckEye via iPM orders
All dinner meal orders on Tuesday 7th May and all meals from this date will be ordered in the EMR with messaging sent directly to CBORD
How will I be supported?
The below Quick Reference Guides, FAQ's and Diet Order Checklist are available to support clinicians through the cutover process.
Nutrition and Speech Pathology clinicians will be available at all sites to support staff with clinical decision making and verifying correct diet orders following the cutover.
EMR team members will be actively roaming wards at all sites to support clinicians with entering new diet orders.
If you need assistance, and are unable to locate the support staff at your site, please contact Ally Qvist on 0481 901 565.  Click here for further information on the Go-Live Resources and Support
QRG – Checking and updating diet orders for cutover
QRG Clinical Care – Diet Order
CBORD Frequently Asked Questions
May 3, 2019
EMR Diet Orders are coming – Tuesday 7th May