October 7, 2022
Changes to the Behaviour Safety Support Plan and Behaviour Chart in the EMR
Two changes have been made to enhance the sharing of information and reduce duplicated documentation.
Firstly the Behaviour Safety Support plan now has 2 sections:
Section 1: Current Behaviour Safety Support Plan – to be completed by the nurse on the identification of a patient with Behaviours of Concern. This is as per current practice.

Section 2: NEW Comprehensive Behaviour Management Plan – to be completed by the multidisciplinary treating team as required.

Secondly, the iView Behaviour Chart has been simplified to reduce duplicated documentation. Document all relevant behaviours at once along with their combined triggers and interventions.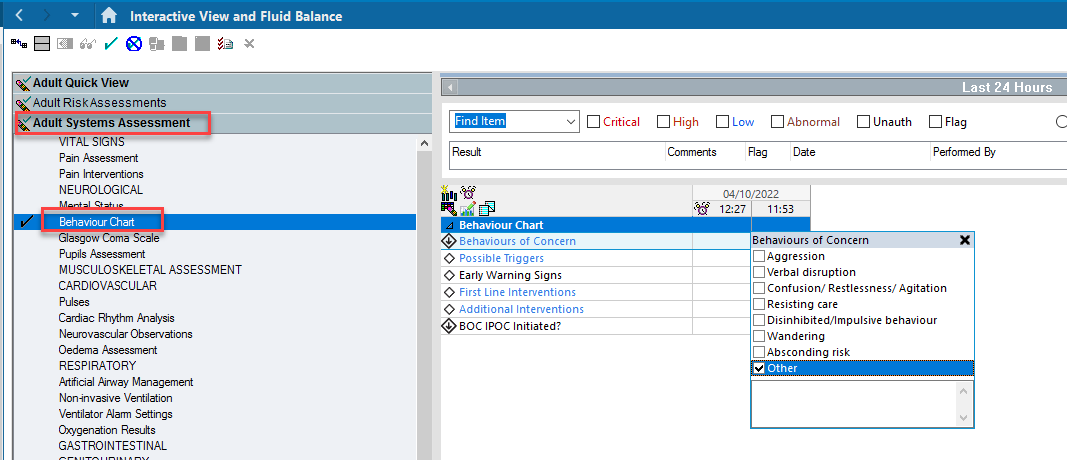 For further information please contact Sharon Collard – Sharon.collard@wh.org.au
October 7, 2022
Changes to the Behaviour Safety Support Plan and Behaviour Chart in the EMR